Port Coquitlam Furnace Repair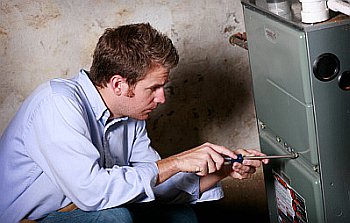 [dropcap type="circle" color="#ffffff" background="#0066b6″]W[/dropcap]
hen it comes to furnace repairs in Port Coquitlam, be sure that you are with expert and honest hands. Our experienced gas fitters are equipped with fully stocked vans and they will troubleshoot your furnace in less than one hour. Because we carry many furnace parts in our vans, the chance is that you will have a working furnace in one hour. Emergency furnace repairs can be made day or night, 365 days a year. some of the furnace parts that we stock in our vans are:
[column col="1/2″]
Thermocouple
Thermopile
Pilot Assembly
Gas Control
Combination Fan Limit Control
Summer Switch
Inducer Fan
Air Pressure Switch
Surface Ignitor
Flame Rod Sensor
[/column]
[column col="1/2″]
Control Board
Control Module
Belt Drive Motor
Direct Drive Motor
Blower Assembly
Bearings
Shafts
Capacitors
Condensation Pump
Filters
[/column]
Port Coquitlam Annual Furnace Cleaning
Annual furnace maintenance is the key to having an efficient and safe furnace. By hiring a licensed gas fitter to do a yearly furnace tune up, you will prevent breakdowns and increase the reliability of your furnace. At Vancity Heating Services, you will meet certified heating technicians who will not only perform a professional furnace service and inspection; but also answer all of your furnace questions. Our Port Coquitlam annual furnace tune up includes:
[column col="1/2″]
Check the heat exchanger for defects and cracks.
Check for the spillage of carbon monoxide and gas leaks.
Inspect the blower wheel, shaft, bearings and belt.
Inspect and clean the burners and the pilot orifice.
Adjust the fan blower as required.
Lubricate the motor.
Inspect the venting system.
Perform a venting spillage test.
[/column]
[column col="1/2″]
Replace or clean the filter.
Perform temperature rise and adjust the motor speed as necessary.
Check for sufficient combustion and ventilation air.
Check for 1-stage and 2-stage gas pressures.
Check pressure switches and inducer motor.
Check the thermocouple, flame rod sensor and surface igniter.
Check thermal disks.
Check condensation system and pump.
[/column]
The Safety Authority of BC highly recommends that you perform furnace service at least once a year.
604-558-4545
Port Coquitlam Furnace Replacement and Installation:
Our licensed and insured furnace installers will install or replace a high efficiency furnace for you no matter how difficult or unique your situation is. Feel free to call us anywhere in Port Coquitlam for your furnace installation questions and we will be happy to assist you finding the right furnace for your house.
Vancity Heating Fixes and Repairs All Furnaces Brands, Makes and Models in Port Coquitlam:
[column col="1/2″]
[/column]
[column col="1/2″]
[/column]
Service Locations:
[message_box title="Need To Upgrade/Replace Your Old Furnace in Port Coquitlam?" color="green"]Our licensed and insured furnace installers will install or replace a high efficiency furnace for you no matter how difficult or unique your situation is. Feel free to call us for your furnace installation questions and we will be happy to assist you finding the right furnace for your house. Contact US Now!
[/message_box]