Delta Gas Fireplace Repair & Emergency Services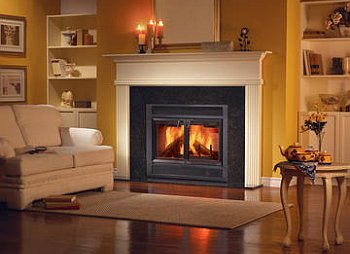 Has the pilot flame on your gas fireplace has gone out? After you turn on the main switch or thermostat the burners and pilot flame both die? If you can't relight that pilot flame after several times, give us a call anywhere in Delta to discuss your needs. We carry many Delta gas fireplace repair parts with us. The chances are that we can fix your gas fireplace in few hours. Some of the fireplace parts that we stock in our vans are:
Thermocouple
Thermopile(power generator)
Milli Volt Thermostats
Toggle Switches
Digital Timers
Remote Control Sets
Gas Controls
Pilot Assemblies
Piezo Ignitors
Gas Fireplace Blower and Fan Motors
Gas Fireplace Glasses
Delta Gas Fireplace Repair and Annual Cleaning
Annual gas fireplace maintenance will increase the efficiency of your fireplace;and, it will make you feel confident about safety issues. When we tune up your gas fireplace we perform the followings:
Clear the glass from fog and re-install.
Clean the firebox and check for cracks or other defects.
Remove logs and clean any lint or dust from main burner and pilot assembly.
Clean all the burner ports and adjust the pilot flame.
Reinstall logs.
Check for sufficient combustion air.
Inspect the fan.
Check for the presence of carbon monoxide and gas leaks.
The Safety Authority of BC highly recommends servicing a gas fireplace at least once a year.
604-558-4545
Metro Heating Fixes and Repairs All Gas Fireplaces Brands, Makes and Models in Delta:
Delta Gas Fireplace Repair Service Locations:
Need To Upgrade/Remove Your Old Fireplace in Delta?
Our licensed and insured fireplace installers will install or remove your fireplace for you no matter how difficult or unique your situation is. Feel free to call us for your fireplace installation questions and we will be happy to assist you finding the right fireplace for your house or apartment. Contact US Now!
Metro City Service Group
Average rating:
3 reviews
Oct 17, 2018
Fixed the problem and had it working within 20 minutes
I called Metrocity yesterday as my gas fire place wouldn't start and I had guests arriving at my AirB suite. After calling several other businesses, Reza called me back right away and said he could come in 1.5 hours.
He was on time, took his shoes off without being asked, layed down a drop sheet to put his tools on, took the insert apart, cleaned it thoroughly, even cleaned the glass door inside and out, fixed the problem and had it working within 20 minutes. He explained how to light it, areas to look out for should the problem reoccur and left contact info should we need him again. He was very polite, professional, could read people very well and I wouldn't hesitate to call him or recommend him to anyone in the future!
Great working with such a knowledgeable decent person.
Shannon
Hi Shannon
The best review ever
I appreciate it
Jun 18, 2018
Answered all my questions and didn't try to sell me parts i didn't need
I would like to thank David for coming and repairing my fireplace. I was very impressed with the excellent service he provided. Answered all my questions and didn't try to sell me parts i didn't need. I would definitely recommend this company to all my family and friends. Thank you for the wonderful customer service, David.
Jun 16, 2018
Made the experience pleasant and even saved me money
thank you reza for servicing and fixing my old fireplace. it looks like new. i appreciate your professionalism, knowledge. usually i feel uncomfortable with tradesman coming to my home but you made the experience pleasant and even saved me money. i will refer you to friends.