Greater Vancouver and Fraser Valley Gas Fitting Services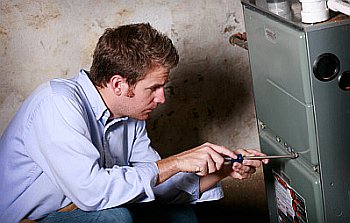 When it comes to Greater Vancouver and Fraser Valley gas fitting services, be sure that you are with experts and honest hands. Our licensed and insured gas fitters are equipped with fully stocked vans and they can tackle  any gas fitting related problem in your house and apartment. Emergency gas fitting services can be made day or night, 365 days a year.
We sell and install the following gas products:
BBQ Outlets
Custom Gas Lines
Plug Valves – both threaded and flanged
Lockwing ball valves
Flexible Connectors: Residential and Commercial, All types and sizes
Gas hoses
Gas Regulators
604-558-4545
[button color="white" background="#0066b6″ size="large" link="http://metrobcheatingservices.com/contact-us/"]Contact Us Today![/button]
If you are looking for professional gas services in Vancouver, you have reached the right place. We are one of the best natural gas companies in the Greater Vancouver Area.
What gives us a winning edge over our competition is our commitment to deliver what we promise. We do all things natural gas.Running gas piping,repairing gas leaks,relocating gas piping,appliance repair, andinstalling new gas appliances. Our expert professionals are capable of providing you with the best possible solution for your needs. Our team consists of the most competent and committed people to trouble shoot any kind of situation.
When youcontact usfor a specific gas service, the first thing we do is diagnose the situation, and then we come up with a solution that best suits the needs of our customers. With Metro City Service Group, you can get the job done in the least time possible. The quality of our work is something that stands us apart from other gas companies in Vancouver.
We value our customers. We are committed to providing them quality gas service and satisfaction. Your safety is our primary concern.
Some of the reasons that have made us stand out in our field are:
Trouble Shooting Situations
Customer satisfaction is our goal

Customer Service

Your Safety



If you have any trouble regarding your gas lines or appliances, and want them repaired or replaced, look no further than Metro City Service Group.
Metro City Service Group Offers Gas Fitting Services for the Following Gas-Fired Appliances in Greater Vancouver and Fraser Valley:
Service Locations:
Our licensed and insured gas fitters will offer a wise solution for for your gas fitting needs no matter how difficult or unique your situation is. Feel free to call us with your gas fitting questions and we will be happy to assist you finding the right answer for your house. Contact Us!