Port Coquitlam Gas Fireplace Repair & Emergency Services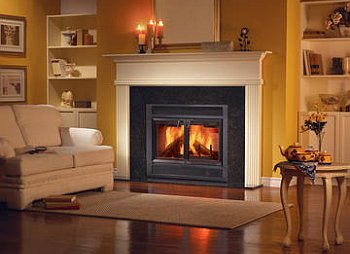 If the pilot flame on your gas fireplace has gone out or, after you turn on the main switch or thermostat the burners and pilot flame both die and you can't relight the pilot after several attempts, give us a call anywhere in Port Coquitlam to discuss your needs. We carry many Port Coquitlam gas fireplace repair parts with us. Chances are very good that we can fix your gas fireplace in few hours. Some of the fireplace parts that we stock in our vans are:
Thermocouple
Thermopile(power generator)
Milli Volt Thermostats
Toggle Switches
Digital Timers
Remote Control Sets
Gas Controls
Pilot Assemblies
Piezo Ignitors
Gas Fireplace Blower and Fan Motors
Gas Fireplace Glasses
Port Coquitlam Gas Fireplace Repair and Annual Cleaning
Annual gas fireplace maintenance will increase the efficiency of your fireplace;and, it will make you feel confident about safety issues. When we tune up your gas fireplace we perform the followings:
Clear the glass from fog and re-install.
Clean the firebox and check for cracks or other defects.
Remove logs and clean any lint or dust from main burner and pilot assembly.
Clean all the burner ports and adjust the pilot flame.
Reinstall logs.
Check for sufficient combustion air.
Inspect the fan.
Check for the presence of carbon monoxide and gas leaks.
The Safety Authority of BC highly recommends servicing a gas fireplace at least once a year.
604-558-4545
Metro Heating Fixes and Repairs All Gas Fireplaces Brands, Makes and Models in Port Coquitlam:
Service Locations:
Need To Upgrade/Remove Your Old Fireplace in Port Coquitlam?
Our licensed and insured fireplace installers will install or remove your fireplace for you no matter how difficult or unique your situation is. Feel free to call us for your fireplace installation questions and we will be happy to assist you finding the right fireplace for your house or apartment. Contact US Now!
Metro City Service Group
Average rating:
3 reviews
Apr 28, 2019
Less expensive then the others
I called around for quotes and to set up a service call for my gas fireplace. The earliest I could get was 3 weeks out until I phoned Reza at metro. He was at my place by the next week and was less expensive then the others. He was early and efficient. I recommend. *Update* I needed Reza's help again because my fireplace was acting up. From a short conversation he gave me some troubleshooting tips which in fact worked and saved me the service call fee. I stand by my 5 star review. He is honest and knows his trade. Thank you.
Hi Brian
Thanks for the review
I appreciate it
Nov 21, 2018
Will also work evenings and weekends without charging extra
I needed someone to service our gas fireplace. First, I called the people who installed my heat pump. They said it would take 3 weeks for a technician to come out. Crazy. I'm glad I found Metrocity. Reza came out the next day and my fireplace works great. I happen to show him our basement toilet that needed replacing. He said he could do it. He offered to go buy the toilet and install it. I told him I preferred to buy the toilet. He said no problem. He installed it a day after I bought it. His pricing is very very reasonable. He will also work evenings and weekends without charging extra. I would definitely recommend Reza and his business Metro City to my friends.
Salina
Thank you so much for the review
I really appreciate it
Oct 28, 2018
Very professional, honest, on time
Excellent service! Reza is very professional, honest, on time. He responded quickly to my booking request via website and he was able to arrange to come within 3 days to my place and fix the problem. Before I contacted Reza I had contacted 3-4 Gas Fireplace service companies and no one responded to me. Reza was efficient at resolving the issue with the fireplace very quickly. I will definitely recommend him.
Hi Lujza
Thanks for your comments I appreciate it
Take care