White Rock Gas Fireplace Repair Emergency Service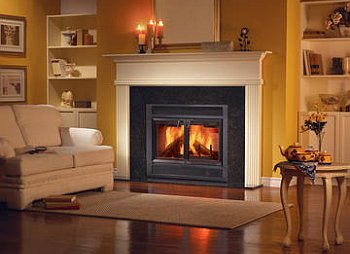 When the pilot flame on your gas fireplace has gone out or, after you turn on the main switch or thermostat the burners and pilot flame both die and you can't relight that pilot flame after several tries, give us a call anywhere in White Rock to discuss your needs. We carry many white rock gas fireplace repair parts with us. The chances are that we can fix your gas fireplace in few hours. some of the fireplace parts that we stock in our vans are:
Thermocouple
Thermopile(power generator)
Milli Volt Thermostats
Toggle Switches
Digital Timers
Remote Control Sets
Gas Controls
Pilot Assemblies
Piezo Ignitors
Gas Fireplace Blower and Fan Motors
Gas Fireplace Glasses
White Rock Gas Fireplace Repair & Annual Cleaning
 Annual gas fireplace maintenance will increase the efficiency of your fireplace;and, it will make you feel confident about safety issues. When we tune up your gas fireplace we perform the followings:
Clear the glass from fog and re-install.
Clean the firebox and check for cracks or other defects.
Remove logs and clean any lint or dust from main burner and pilot assembly.
Clean all the burner ports and adjust the pilot flame.
Reinstall logs.
Check for sufficient combustion air.
Inspect the fan.
Check for the presence of carbon monoxide and gas leaks.
The Safety Authority of BC highly recommends servicing a gas fireplace at least once a year.
604-558-4545
Metro Heating Fixes and Repairs All Gas Fireplaces Brands, Makes and Models in White Rock:
Service Locations:
Need To Upgrade/Remove Your Old Fireplace in White Rock?
Our licensed and insured fireplace installers will install or remove your fireplace for you no matter how difficult or unique your situation is. Feel free to call us for your fireplace installation questions and we will be happy to assist you finding the right fireplace for your house or apartment. Contact US Now!
Metro City Service Group
Average rating:
3 reviews
Nov 8, 2018
Was able to get it working again
We had our fireplace cleaned out last year by someone else. It should have been ok for a couple of years, since we don't use it often. But this year our fireplace quit working. I called around to a few places that were recommended and the wait was ridiculous, or they weren't accepting new customers. We took a chance on Metro City Service and so very glad we did. Reza cleaned out our gas fireplace and was able to get it working again. We were expecting to have to replace a part or something but all it needed was a little cleaning and tweaking. He was so quick, I don't know that he was even here 30 minutes. I highly recommend Reza, he did a fantastic job.
Hi Christine
Thank you very much
I appreciate it
Sep 14, 2018
Made sure everything was working properly
I was looking for someone to come clean and inspect my gas fireplace and found Metro City online, I called and Reza answered the phone right away and booked my appointment. He called the day before to confirm and arrived at me house on time. He was very pleasant and professional cleaned and made sure everything was working properly. I would not hesitate to recommend Reza and Metro City to anyone that wants to have anything done to their fireplace.
Thanks for your business
Aug 5, 2018
Helped us get our fireplace working
Really great service! Reza is very professional and helped us get our fireplace working.
Would definitely recommend and will be calling again.
Thank you
Dan and Shelda
Hi Dan
Thank you very much
I appreciate it