Bosch Tankless Water Heater Repair & Installation

Are you tired of running out of hot water, high energy bills and the idea of constantly heating a big old water storage tank? Ask your Bosch tankless water heater repair technician to install a Bosch ultra efficient tankless water heater. Bosch Tankless Water Heaters are on top of the energy factor list. Now you can get endless hot water when you need it without heating and re-heating a giant tank of water when you don't.
Tankless hot water heaters are more energy efficient than traditional tank water heaters because they heat water as it is used, rather than heating and reheating water in a large storage tank. They use significantly less physical space because they don't have a water storage tank.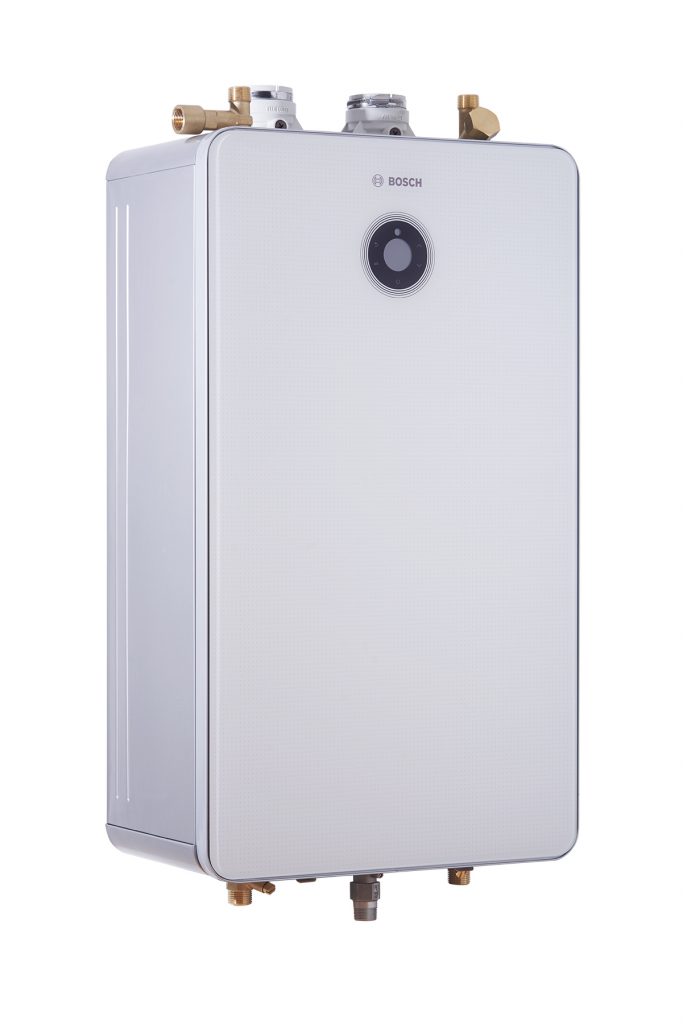 All the hot water you need, for as long as you need it.
Space-saving, state-of-the-art tankless design
Ultra efficient condensing technology with UEF up to 0.96
Wi-Fi accessory & App increases functionality
Top water connections for easy tank replacement
Compare Bosch Tankless Water Heater advantages to other tankless water heaters
All Greentherm 9000 Series models feature sleek, rounded corners on the metal cabinet, making these water heaters as beautiful as they are energy-efficient. The premium Greentherm 9900i SE model comes standard with a glass front and integrated Wi-Fi control (available as option on other models).
The free Greentherm 9000 mobile app allows you to remotely control the water temp, activate the recirculation pump, and monitor usage and sensor values from your cellphone or tablet.
Lower Energy Bills & Easier on the Planet!
Unlike systems that waste energy to heat large tanks of water, Bosch tankless units are a more efficient choice to heat your water. A Bosch tankless water heater only fires up when hot water is needed allowing utility bill savings and a lower impact on the environment.
604-558-4545