IBC Tankless Water Heater Repair and Installation

Are you tired of running out of hot water, high energy bills and the idea of constantly heating a big old water storage tank? Ask your IBC tankless water heater repair technician to install an IBC tankless water heater. IBC Tankless Water Heaters are on top of the energy factor list. Now you can get endless hot water when you need it without heating and re-heating a huge tank of water when you don't.
Tankless hot water heaters are more energy efficient than traditional tank water heaters because they heat water as it is used, rather than heating and reheating water in a large storage tank. They use significantly less physical space because they don't have a water storage tank.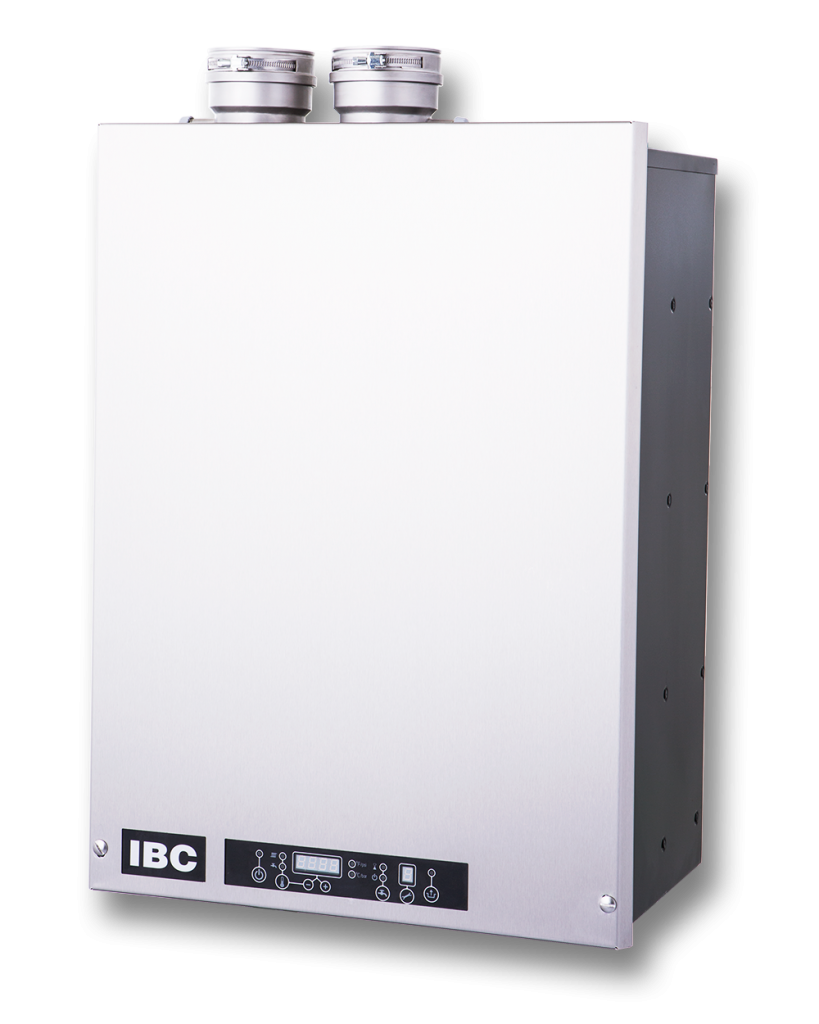 All the hot water you need, for as long as you need it.
Unique and innovative single pass copper heat exchanger, ensuring greater efficiency and eliminating water side corrosion
Up to 95% AFUE, with full ASME rated vessel
Built in boiler pump
2″ & 3″ venting options available
Contractor friendly, easy to install, maintain and service
Fewer parts ensuring greater reliability
Outdoor reset technology increases efficiency by lowering the water temp automatically
10 year limited warranty
Reset heating – Set point – DHW
Includes Air Vent, Outdoor Sensor & Relief Valve
Exceptional value
Better reliability and durability
Compare IBC Tankless Water Heater advantages to other tankless water heaters
IBC has searched the world to find the best components made. Gas valves, combustion fans, controls – all of the components necessary to create a chain that will convert a fuel gas into reliable, efficient and comfortable heat for your home. Our philosophy is that there will be "no weak links" in the chain, and we continue to try and improve the quality of everything we use in our products.
Lower Energy Bills & Easier on the Planet!
Unlike systems that waste energy to heat large tanks of water, IBC tankless units are a more efficient choice to heat your water. An IBC tankless water heater only fires up when hot water is needed allowing utility bill savings and a lower impact on the environment.
604-558-4545
[button color="white" background="#0066b6″ size="large" link="http://metrobcheatingservices.com/contact-us/"]Contact Us Today![/button]